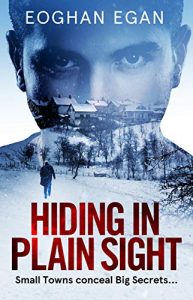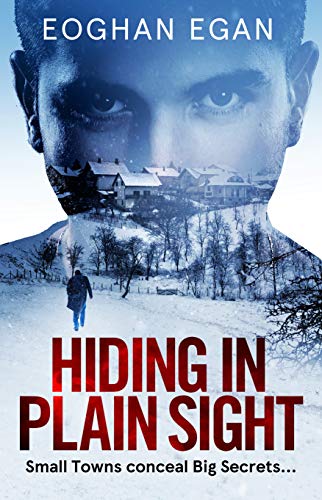 Today sees the re-launch of Hiding in Plain Sight by Eoghan Egan. I first read this gripping novel when it was originally self published and thought then it would make a great series. Scroll forward a little over two years and it's happened. Many congratulations to my writerly colleague, Eoghan, for what promises to be a brilliant action thriller trilogy.
From today, you can order Hiding in Plain Sight in digital or paperback format, published by City Stone Press.
Hiding in Plain Sight, Eoghan Egan – CITY STONE PUBLISHING
and of course from Amazon. Hiding in Plain Sight (Ganestown Crime Series Book 1) eBook : Egan, Eoghan: Amazon.co.uk: Kindle Store
Here is my FIVE STAR REVIEW
A pacy and intricately written thriller
Set in a close-knit small town in Ireland's midlands, Hiding in Plain Sight has an intriguing plot, engaging characters and a dark underbelly. A brutal serial killer ('the art dealer') stalks the district of Ganestown, looking for his next victim. Meanwhile family life goes on as usual as we are introduced to an extensive cast of characters within or linked to the art world.
With such a large cast, it took me a while to establish everybody, but once I'd done so, my favourite character was Hugh; with an errant girlfriend, a spell of unemployment looming over him, and a mum with advanced Alzheimer's, he already has enough on his plate without getting sucked into the orbit of serial killers…
Hiding in Plain Sight is a twisty, intricately woven and well-written thriller that comes highly recommended.