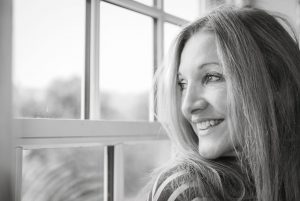 Beverley Harvey (Bev to her friends) hails from the corporate communications world. She worked first in advertising in a variety of support roles, before moving to PR where she trained in a London agency before becoming freelance in 2001.
After threatening to write a book for years, Bev finally swapped PR campaigns for plot lines with the completion of her debut novel 'Seeking Eden'.
When not writing – or reading, Bev enjoys listening to rock and indie music, cooking, baking, and keeping fit. An animal lover and part-time dog walker, she is inspired by nature, art and life's daily trials and tribulations.
Born in Yorkshire, and raised in South London, Beverley now lives in Chichester with her partner Mark and their naughty Jack Russell Terrier, Brodie.
Seeking Eden was published in July 2017