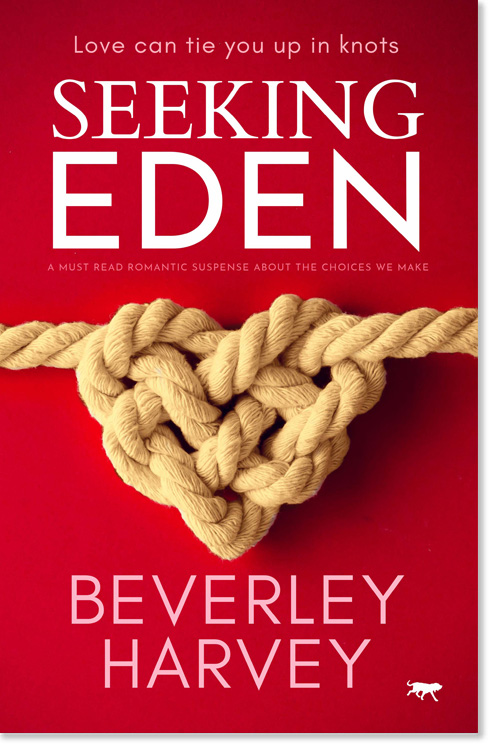 Eden is full of temptation…
"50 is the new 30", so says Ben Wilde's record producer on the eve of his comeback. If only Ben could win back ex-girlfriend, Kate, he'd be a happy man.
But married Kate has moved on, and moved out – to Eden Hill, a quiet housing estate in the suburbs. Lonely and homesick for London, can Kate resist ego-maniac Ben's advances and save her own flagging marriage?
Streets away, Kate's new friend Lisa, a Chihuahua toting ex-WAG, is primed for a fresh start – until her footballer ex-husband is found dead and she is vilified in the press.
But Kate, Lisa and Ben aren't the only ones having a midlife crisis; local shop owner Martin dreams of escaping his dutiful marriage, and develops an unhealthy obsession with Lisa and her friends in Eden Hill.
Alongside a colourful cast of friends and family, Kate, Lisa, Ben and Martin are living proof that older does not always mean wiser because in Eden Hill, there's temptation around every corner.
"I absolutely loved this book! Good strong, interesting characters and storyline. Very well written, kept me gripped from beginning to end – highly recommend."
Laura, Amazon

"I slipped into the world of Seeking Eden effortlessly, desperate to discover how the lives of the residents of Eden Hill would pan out."
Kelly Florentia, Author

"I thoroughly enjoyed Seeking Eden and found the storyline intriguing and fun, with a hint of humour and naughtiness."
Lisa, Amazon

"From the moment it was delivered I couldn't put it down. The characters are so real. I loved every bit of it."
Mrs. G. Moore, Amazon

"I started reading it on the plane to our holiday but couldn't put it down and finished it in two days."
Stephanie, Amazon

"Seeking Eden was such a joy to read. I flew through the pages."
Jo Worgan, Author & Book blogger

"A great debut novel, a real page turner. The characters are well observed and the plot unfolds beautifully.
The author is comfortable writing from both a male and female perspective."
Huw, Amazon

"Beverley Harvey is exceptionally good when reckoning with the vicissitudes of the human heart. The principal characters are allowed to be both deep and shallow, vain and selfless, mean and forgiving, trivial and wise. As such, they rise from the page as believable and sympathetic, as people who could be any one of us."
Mark Mayes, Author

"From the outset, I knew I would not be putting it down anytime soon! An outstanding enjoyable and entertaining read with some great twists and turns…a fantastic strong plot, great characters and a lovely ending. I could imagine this book being made into a drama series and it would be so fantastic! "
Amazon reviewer

"Well done to Beverley Harvey and her unique writing style. I was completely hooked from the outset. There is so much more depth to this novel than would first appear."


Michelle, Amazon
Source : all reviews on Amazon.co.uk unless otherwsise stated