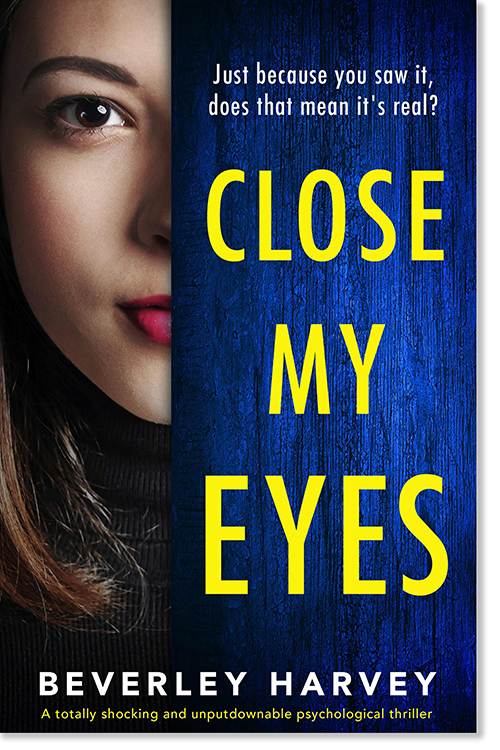 How did I forget the worst thing that's ever happened to me? And how do I try and put it right?
The first time I remembered, I thought I was dying. I couldn't breathe – something was crushing my chest – all I could see was darkness. A terrible fear, pulling me under. And all because of a glimpse of a face I hadn't seen in years.
Since then I've realised: this is a memory of an attack. Something vicious happened to me years ago – a night that changed my life, without me even knowing. My family and friends don't believe me – they say I'm imagining things, but I know I'm right. What I don't know is who was responsible. And I won't stop until I find out.
Wherever the truth leads me. Whatever betrayals are uncovered. Whatever the risk.
Totally immersive, loved it.
"Her remarkable observations and ability to get into her characters' minds – as well as ours – makes for a stunning read."


Another superb novel from the pen of Beverley Harvey.
"As with all of Beverley Harvey's novels, character is key, and Close My Eyes is no exception. The principal characters of Beth and her friend Gemma are beautifully realised..."


"Wow! This book was amazing – it had it all, brilliant writing, edge of your seat thriller – I would give it six stars if I could. Can't wait to read more from this author." [Source: Netgalley]


An absorbing story well told.
"A strong story sensitively told and one that has stayed with me for weeks now."


Brilliant!
"If you enjoy a real feeling psychological thriller that's full of tension, mystery and will have you racing through every page, then 'Close My Eyes' is your book!"


Great.
"Really enjoyed this book; it was full of suspense all the way through."


Brilliant.
"Thrilling. Pacy. Suspenseful. Addictive. This one ticked all the boxes for me. I could not put it down. Very highly recommended."


Difficult and well written story.
"Well written, brought out emotions especially the wonderfully (and scarily) accurate descriptions of panic/ptsd and a unique telling of how the past catches people up."


So good.
"This story is brilliant… recommend and very addictive."


Source : all reviews on Amazon.co.uk unless otherwsise stated