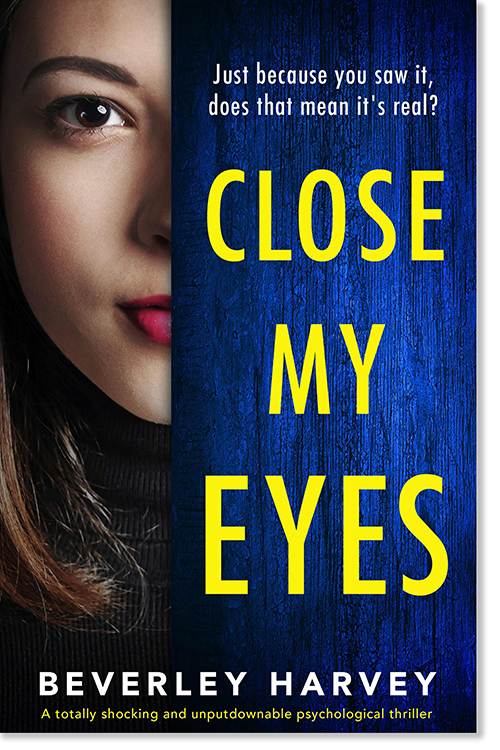 It starts with a chance sighting: a face from her past, someone Beth hasn't thought about for years. Suddenly she feels a wave of panic – the flash of a memory, of crushing weight and pain, and the flicker of firelight and smoke. Something in Beth's past has been disturbed… And nothing will ever be the same again.
TWO WOMEN bound by friendship and fear.
After a chance meeting with a boy from her teenage past, Beth begins suffering from flashbacks. But are the terrifying events she sees real or imagined, and will Beth risk everything to uncover the truth?
Meanwhile, her best friend Gemma appears to have it all. A successful husband, a cute daughter and a stylish home, her life seems picture perfect, but behind closed doors, beautiful Gemma guards an ugly secret.
Two women. Their lives sliding into chaos as they grasp for the truth. Because only the truth can set them free.
Brilliant!
"If you enjoy a real feeling psychological thriller that's full of tension, mystery and will have you racing through every page, then 'Close My Eyes' is your book!"


Great.
"Really enjoyed this book; it was full of suspense all the way through."


Brilliant.
"Thrilling. Pacy. Suspenseful. Addictive. This one ticked all the boxes for me. I could not put it down. Very highly recommended."


Difficult and well written story.
"Well written, brought out emotions especially the wonderfully (and scarily) accurate descriptions of panic/ptsd and a unique telling of how the past catches people up."


So good.
"This story is brilliant… recommend and very addictive."


Source : all reviews on Amazon.co.uk unless otherwsise stated