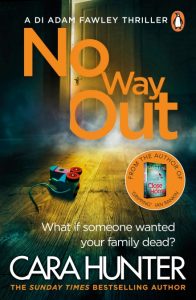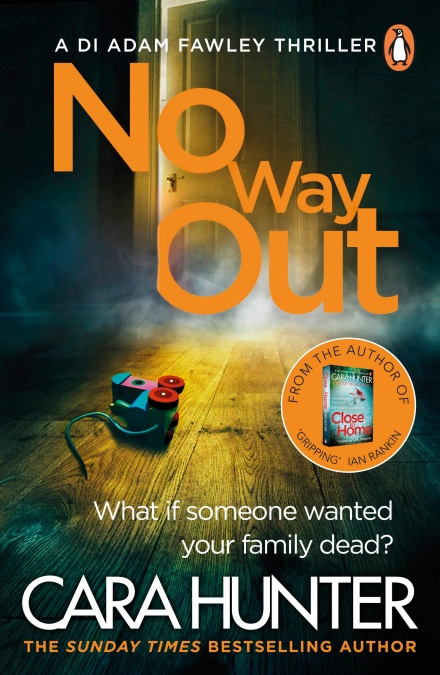 No Way Out is the third book in Cara Hunter's brilliant DI Adam Fawley thriller series and it's been creeping up my #TBR list all summer.
It was worth the wait and Fawley fans will not be disappointed. It's New Year 2018 and we return to Oxford where Thames Valley Police are tasked with investigating a devastating house fire that has claimed the lives of several family members, including two small children.
With Quinn disgraced and demoted, DI Fawley is ably supported by DS Gislingham (Gis), while DCs Somer and Everett make a welcome return to complete the male/female dynamic.
From the outset, there are too many questions and no forthcoming answers, but one thing's for sure; the fire was no accident and the deaths look like murder.
Running alongside the crime, we see Fawley struggling with his own demons – namely the recent and painful disintegration of his marriage. This adds a layer of poignancy as wife Alex floats, spectre-like, in and out of Fawley's life – in an almost dreamlike way that was very intriguing.
During the first half, I found this book a little harder to grip than the author's first two volumes; simply because I didn't know who I was rooting for within the Esmond family. Later however, several cracking twists emerge which pick up the pace and make for a twisty second half and a shocking and very satisfying ending.
The combination of the authentic, relatable investigating team mixed with the intricate plot, makes for another gripping read as Cara Hunter serves up just enough familiarity but with a collection of thrilling new twists.
https://www.amazon.co.uk/No-Way-Out-Fawley-Thriller/dp/0241283493/