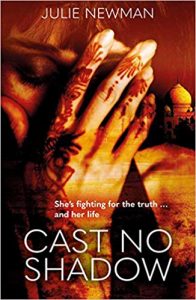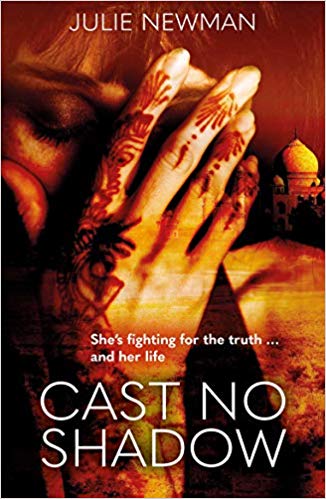 Julie was born in East London but now lives a rural life in North Essex. She is married with two children. Her working life has seen her have a variety of jobs, including running her own publishing company. She is the author of the children's book Poppy and the Garden Monster. Julie writes endlessly and when not writing she is reading. Other interests include theatre, music and running. Besides her family, the only thing she loves more than books is Bruce Springsteen.
To date, Julie has published two novels with Urbane Publications, The Kindness of Strangers (April, 2018) and Beware the Cuckoo (May, 2017); I caught up with her as she is about to launch her third novel, Cast No Shadow, which publishes on 26th September 2019.
*
BH: Julie, welcome, and thank you for making time to talk about life, writing and your books. I recently read your debut, Beware the Cuckoo – and loved it, although it was a tough read in places, given the subject matter and the incredible honesty of your writing. Can you tell me a bit about writing your first novel and your route to getting published, please?
JN: Beware the Cuckoo was a result of a conversation with a friend about Operation Yewtree and subsequent convictions. At the time she was working with some women who had experienced grooming. I spoke to them while writing Cuckoo and it was at their request that the explicit sections were included. They felt, in their words, that 'the media coverage had desensitised the issue'. When completed I approached some agents but only received rejections, however one of them said my writing was good and suggested I looked at some of the indie publishers who were not so risk averse. One of them was Urbane and Matthew Smith offered me a contract straight away.
BH: Since then of course, you've enjoyed success with The Kindness of Strangers – which has excellent reviews – and you're about to launch Cast No Shadow, your third novel. What can readers expect? Tempt us with the blurb.
JN: Samantha is a journalist who longs to crack the big story that will launch her career. In a search for her 'big break' she comes across a little reported story in India of an hotelier – Amit Joshi – accused of rape but exonerated when 'he' is revealed as a she.
Samantha believes there is more to the story and begins to investigate, helped by her colleague Gregory, whose brother Simon works for the British High Commission in Delhi.
But as more pieces of the story come to light Simon is found brutally murdered. When Gregory travels to Delhi to discover what happened to his brother he goes missing. With the authorities seemingly unable to help, Samantha must head to India to search for Gregory and discover the truth behind Amit's story and Simon's murder.
Thrown into a dark underworld with danger at every turn, Samantha discovers it is not just the truth that is under threat, but her very life.
BH: Wow, sounds gripping, Julie – it must have taken a great deal of research. In a few words, how would you sum up the book's key themes?
JN: Gender, equality, western ignorance. There are instances in the book where assumptions are made about the characters. I hope I have demonstrated that you need to look beyond the stereotypes and preconceptions in order to understand not just others but yourself and society too. I also hope I have shown what a wonderful country India is.
BH: What inspired Cast No Shadow?
JN: I read a news item about a successful business owner. A 'man' who was revealed as a woman after being accused of a crime. In this instance the deception was just because it was easier as a 'man' to own a business. I thought it was a good starting point, but in Cast No Shadow the reason for the deception is a matter of life or death.
BH: I note that you're a busy Mum of two – how do you dovetail writing with family life? Do you have a particular routine?
JN: I am busy, however I can no longer blame my children for that; they are 23 & 25 now. My writing day begins in the morning, around 7-30. I am definitely more productive in the mornings. Other commitments – where possible – I schedule for the afternoon.
BH: Are you working on a new book at the moment?
JN: I am. It's too early in the process to reveal anything about it, other than to say it is something very different; not a thriller.
BH: Name the last three books you read.
JN: The Strawberry Thief by Joanne Harris. Normal People by Sally Rooney. The Seven Deaths of Evelyn Hardcastle by Stuart Turton.
BH: And the last three feature films?
JN: I'm more of a theatregoer so sometimes I'm a bit late to the party where films are concerned but they were: The Favourite. Green Book. Bohemian Rhapsody. I am going to see Blinded by the Light this week as I love Bruce Springsteen.
BH: Finally, Julie, what are your three top tips for fledgling authors who are at an early stage in their writing journey?
JN: Every writer should read, and write every day, anything. Just get words on the page. Always keep a notebook with you as you never know when inspiration will strike. And be persistent, especially with yourself.
BH: Julie, thank you so much for chatting to me – really appreciate your time and insight, and good luck with Cast No Shadow, which is now available to pre-order here : https://www.amazon.co.uk/Cast-No-Shadow-Julie-Newman/dp/1912666502/
*
Follow Julie on Twitter @Julesmnewman
or check out her website https://julienewmanauthor.com/
Also by Julie Newman:
Beware the Cuckoo https://www.amazon.co.uk/Beware-Cuckoo-Julie-Newman/dp/1911129910/
The Kindness of Strangers https://www.amazon.co.uk/Kindness-Strangers-Julie-Newman/dp/191158376X/