Some wonderful books have kept me company during autumn and winter 2020. Here are some I particularly enjoyed and a short review of what I liked about them.
Other People's Secrets by Louise Candlish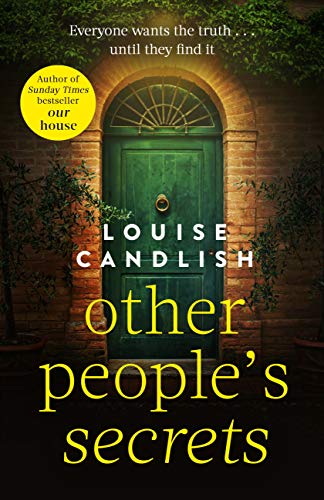 Blurb
Ginny and Adam Trustlove arrive on holiday in Italy torn apart by personal tragedy. Two weeks in a boathouse on the edge of peaceful Lake Orta is exactly what they need to restore their faith in life – and each other.
Twenty-four hours later, the silence is broken. The Sale family have arrived at the main villa: wealthy, high-flying Marty, his beautiful wife Bea, and their privileged, confident offspring. It doesn't take long for Ginny and Adam to be drawn in, especially when the teenage Pippi introduces a new friend into the circle. For there is something about Zach that has everyone instantly beguiled, something that loosens old secrets – and creates shocking new ones.
And, yet, not one of them suspects that his arrival in their lives might be anything other than accidental . . .
My Review : 5 Stars
Other People's Secrets is one of two Louise Candlish books that I asked for as a present (thank you, Josh), as I absolutely love Louise's writing style as well as her clever plot-weaving. The other book, The Sudden Departure of the Frasers, is still creeping up my TBR list and has yet to be enjoyed.
So, to the review. Other People's Secrets is a subtle and mysterious novel that kept me guessing until the end. In common with other books I have read by Ms Candlish, class, wealth and privilege pave the way for complex relationships – this time in Italy at a beautiful lakeside resort (Lake Orta) where two families vacation in an attempt to heal their respective wounds. As is often the way on holiday, intense friendships and unlikely romantic connections are forged – and with some surprising and fascinating consequences. Although some of the subject matter could be deemed depressing – particularly one of the couples' loss of an infant – this novel is a surprisingly gentle read full of warmth and beautiful prose. Recommended.
The House Warming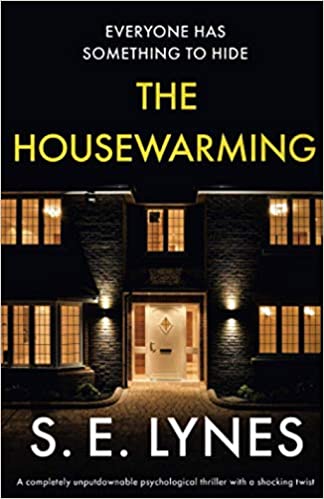 Blurb
Everyone is going to the housewarming party.
All the same people who lived on the street the day Abi vanished…
Will her mother finally learn the truth?
Ava only left her daughter in the pushchair for five minutes. The buckle was fastened, and she was sure it was safe. But when she came downstairs, the door was open and Abi was gone – she walked down the road, past the Lovegoods' house, and was never seen again.
A year later, the Lovegoods are planning their long-anticipated housewarming party. Ava doesn't want to go. She can't bear to look down that end of the road, to see the place where Abi vanished, and she doesn't want to spend time with people who don't share her grief. Her husband Matt persuades her: he's worried about her. A night out might do her good.
But as her friends and neighbours chat, and the drink and gossip flows, Ava learns something new about the day she has re-lived a thousand times. A throwaway comment which could change everything.
Ava thought she knew every last detail of that day.
She's about to find out she was wrong…
My Review : 5 Stars
There may be hundreds of 'missing-child' thrillers on the market, but you will not read one more visceral than this. Everything about this book appealed to me. The author's spare yet emotive language, the realism of the characters and the heart-breaking plot. And your heart will break – long after every clever twist has been laid bare. The Housewarming is a brilliant thriller and certainly the most engrossing book I have read this year.
The Wife by Shalini Boyland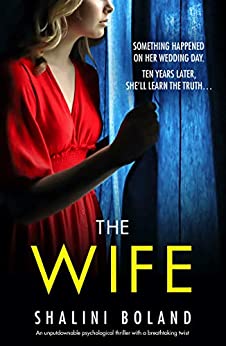 The Blurb
Zoe fainted on her wedding day, and she never knew why. She's always felt sure something bad happened. Ten years later, she's going to find out what…
It was supposed to be the happiest day of her life. Zoe was sitting in her hotel room, in her perfect white dress, looking forward to the moment when she would make kind, handsome Toby her husband.
Then, there was a blank.
They said she must have fainted, overcome with emotion. But nothing felt quite right afterwards. Did something happen in that missing time?
Now, Toby and Zoe have two beautiful children and a perfect life. They're planning their ten-year anniversary party for their family and friends. The invitations have been sent, the food ordered. They're going back to the grand hotel where they got married.
But as the anniversary gets closer, it becomes clear not everyone is looking forward t
o celebrating. Zoe catches Toby lying about where he's been. One of her best friends seems to be ignoring her. And someone is spreading stories that might stop the party from happening at all…
My Review : 5 Stars
The Wife is my first Shalini Boland novel but it will not be my last. This domestic suspense slash psychological thriller is a pacey, relatable read that sets out its stall from the first chapter when we go back ten years to Zoe's fairy-tale wedding day: except that the bride's big day was marred by an unexplained fainting episode. A decade later, devoted wife and mum Zoe is excitedly planning her ten year anniversary party. But fate has other plans…! I found hairdresser and mother of two, Zoe, very likeable and was instantly irritated by two of her so-called friends. From the first, we question whether husband Toby is trustworthy or not, and as with all great thrillers, the truth gradually emerges, with some jagging twists along the way.
All the elements of a gripping read are here: missing persons, over-bearing in-laws, selfish celebs, memory loss – and it all comes together in a brilliant and shocking conclusion. Highly recommended.
Take Away the Sky and other stories by Mark Mayes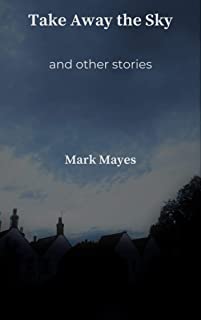 The Blurb
A collection of nineteen short stories from the author of The Blue Box. Themes range from memories of childhood, family relationships, and social alienation, to addiction, nihilistic impulses, mental breakdown, and crime. Many of these tales are laced with mordant humour and offer a wry look at modern life.
Some of the stories are experimental in form, while others are in the traditional vein. All but two of these stories have been published in magazines and anthologies, individually.
My Review : 5 Stars
I have followed and enjoyed Mark Mayes' work since 2017 so was intrigued by this collection of short stories. The first thing to say is that each one is very different; each a whole and complete world within itself – except for "an unfished story" which is an amalgamation of flash fiction; some of them funny and I laughed out loud. What each story has in common is that they share a rawness of human emotion. Depictions of love, death (very much a recurring theme) and despair that get right to the nub of humanity. Mark Mayes' prose is lyrical, poetic – sometimes starkly visual and his characters unvarnished and vulnerable. The common thread between these tales of the unexpected is Mark Mayes' brilliant writers' voice which I have grown to recognise. Dark, twisty and unpredictable, Take Away the Sky comes Highly recommended.
The Secret History by Donna Tartt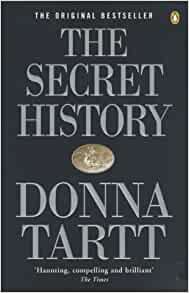 Blub
Under the influence of their charismatic Classics professor, a group of clever, eccentric misfits at an elite New England college discover a way of thinking and living that is a world away from the humdrum existence of their contemporaries. But when they go beyond the boundaries of normal morality, their lives are changed profoundly and for ever as they discover how hard it can be to truly live and how easy it is to kill.
I read Donna Tartt's The Secret History when it first launched and loved it. Twenty-eight years later – and now a rookie novelist myself – I re-read it, partly as an education, and was not disappointed. The writing is some of the most accomplished I will ever read and the plot still sizzles with a vile, delusional elitism that even second time around, made me gasp. With the exception of the narrator, Richard, the main characters are utterly contemptable, yet truly compelling and loaded with charisma.
This book remains one of the true greats and was a delight to revisit. Clearly I'm not alone in my views: as I write this, The Secret History ranks just outside the top 5,000 Amazon Kindle chart, despite it being released almost three decades ago.