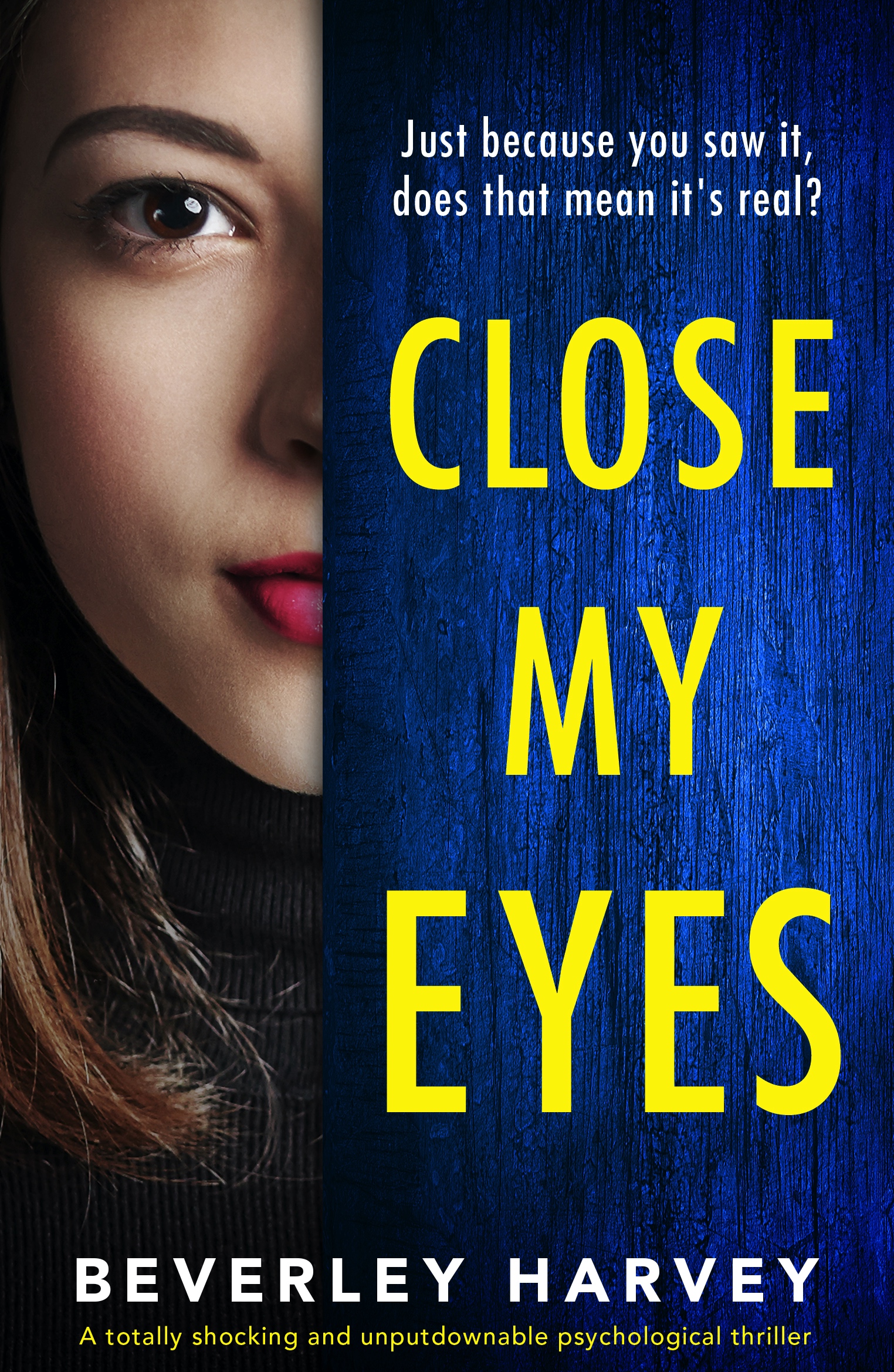 Today, I'm pleased to unveil my fourth novel, Close My Eyes, to be published by Bookouture on 23rd March 21. I'm delighted with the cover: this distinctive, eye-catching and graphic image is sure to turn heads (fingers crossed) and I hope my dark and twisty thriller set in south east London will get readers racing through the pages.
It's a book I started to write in 2018, but then put it away, fearful of the dark places I would have to visit in my head to tell Beth's story. Next came The Perfect Liar – a thriller, certainly, but with light and shade and a distinctly glamourous edge to it – a modern day Ripley, as suggested by one reader.
There's no such buffer zone in Close My Eyes, the story of thirty-nine year old singleton, Beth, whose life is turned upside down after bumping into a contact from her teenage years. Almost at once, Beth is plagued by panic attacks – or are they flashbacks? – which become increasingly terrifying, until drastic measures are called for.
Bolstered by her married sister, Laura, and best friend, Gemma (who is battling her own demons), Beth finally learns the explosive truth about her forgotten past.
To say more would ruin the suspense and wreck the twists (and there are plenty of both). I hope readers will be captivated by Close My Eyes and moved by Beth's story, cheering her on as she uncovers the dark secrets of her past.
I started by saying that Close My Eyes was a hard book to write – and I couldn't have done it without the incredible patience and insight of my editor Therese. Together, we made Close My Eyes even more scary than the original concept I began in 2018. A big thank you to Therese and all at Team Bookouture.
Close My Eyes from 23rd March: pre-order here:
Amazon: CLOSE MY EYES on Amazon