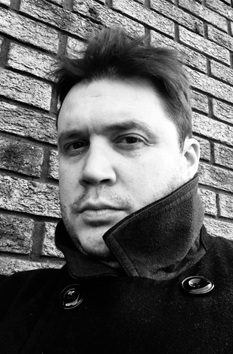 When growing up, James fell in love with the Cold War Thrillers of John le Carre and the dark world of Fleming's Bond. He combined this with his passion for the history and culture of Slovakia and the Czech Republic, to write his first novel, Escape to Perdition, in 2015, and its 2017 follow up, The Prague Ultimatum.
A passionate European and opponent of Brexit, James's second book series, The Lucie Musilova Thrilers, was written in part as a tribute to the EU citizens living in Britain, scapegoated and abused since the referendum.
James is married to a Slovak national, they have two children and live in the North West.
*
BH:  Today I have the honour and pleasure of meeting author James Silvester, with whom I am proud to share not one, but two publishers. In addition to being a husband, father and a writer of brilliant fast-paced thrillers set in the UK and Eastern Europe, James has recently added the role of Fiction Editor to his busy life, working alongside Pencil Tip Publishing. It was this new development that caught my eye, as Sci-Fi Fan Fiction is colossally popular yet so far, a mystery to me…
James, welcome. Can you kick off by telling me all about the Temporal Logbook III and your own role, please?
JS:  Hi Beverley, thanks for having me on! In short, the Temporal Logbooks are a series of unofficial Doctor Who short story collections, showcasing some of the fandom's best writers. As well as giving readers some great tales, they give fans a chance to see their words in print and hopefully give a boost in their own writing ambitions. That was certainly the case with me anyway – the first thing I ever had accepted for publication was a story in the first Temporal Logbook a few years back. Without that, I'd never have had the nerve to start pitching my thriller work and make a proper bash of this.
Fan fiction is often looked down upon, which is grossly unfair as there are some brilliant writers out there and it's a great way for people to hone their skills, especially within something like the Whoniverse, where stories can be horrors, comedies, thrillers and all, without altering the fundamentals of the character.
I've been wanting to get back involved in Who fiction for a while now, so I got in touch with Bob and Richard at Pencil Tip and asked if they'd like to work together on a new volume. Pencil Tip produce some fantastic content and I'm over the moon to be editing this third collection and hope it leads to good things for the contributors. My role is to sift the submissions, choose the successful pitches (with Bob and Richard's input), then work with the authors to shape their stories for final inclusion. These things are a real labour of love, and the net proceeds of the books all go to good causes, the first two volumes supporting HIV and mental health organisations. This time the proceeds will go to the brilliant independent charity 'Settled', which supports EU citizens in the UK on rights issues and settled status and the like, which are topics close to my heart, as you know.
BH:  That's fascinating, James – and wonderful to know that future volumes will continue to support worthy causes such as 'Settled'. But I don't envy you having to plough through all those submissions in the coming months with so much raw talent to choose from.
Okay, tell me about your thriller novels – starting with the awesome, kick-ass Lucie Musilova series which re-launches this week.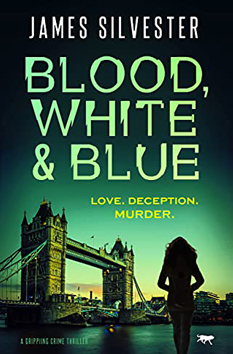 JS: Well, Lucie is probably my favourite of my own characters and the one I feel most connected to (which is a horribly pretentious thing to say but I've said it now). She is a half Czech, half British, former RAF Chaplain, ostracised because of Brexit. She gets herself into trouble and is pressganged into working for British intelligence in Prague. Lucie struggles with her faith and her mental health as well as the notion that she is essentially fighting to save a country that hates her. She also plays a mean blues harp and likes paisley, which she might have in common with her writer…
I'd originally planned to write a third instalment of my Prague Thrillers series, but after the referendum, that became impossible. As you know, Mirka, my wife is Slovakian and works in the emergency services here. One evening I was giving her and some colleagues a lift home from the pub and heard her lamenting to her friend how she didn't mind being assaulted at work, as that's 'part of the job', she just wished people didn't call her a 'foreign c***' when she was trying to help them. That was the moment Lucie was born – an outsider, literally shedding blood for people who abused her in return. I'm a big believer in the idea of 'whatever you do, do something' to resist what's happening to us. I have always enjoyed writing, so the book became my 'something'.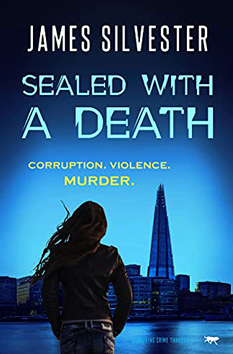 Obviously, I think there's an audience there of people deeply disturbed by what's happened to Britain lately, and the very dark road we are on, but I hope even if you're not particularly politically engaged, you can read it and enjoy a pacy spy thriller.
BH: I can feel your passion and frustration, James – and it shows when authors write from the heart. But it doesn't end there, does it? Tell me about the exciting Prague thrillers.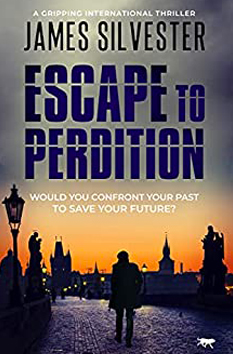 JS:  The Prague Thrillers were my stab at writing a modern-day spy thriller in a Cold War style. John le Carré and Ian Fleming were huge influences on me when I started reading spy fiction and I felt the spy genre, particularly in movies, had lost something of that as it moved to depend on high tec gadgetry and the like. I'm not (quite) arrogant enough to think I recaptured it but I wanted to have a bash and depict the espionage world as dirty, underfunded and callous. I also wanted to look at how spies, or more accurately, assassins, live with themselves after a long career. Surely, there must come a time when jaded, detached professionalism becomes morose self-hatred, for example, and is there any path back from that? It sounds a bit cheesy but the image of the 'defection scene' in The Living Daylights was exactly what I wanted to emulate – a professional spy in Czechoslovakia, who might just be able to keep himself together for a final hit. But then, Peter Lowe goes and falls in love with his target…
Prague is quite simply stunning and is probably the place I feel most 'myself' in, in the world. I'd studied its history, met my wife there and I wanted to showcase it a bit and get across the complexity and beauty of the place. Escape to Perdition, is probably the book I have the most difficult relationship with now, if I'm honest. On the one hand, I think it contains some of the best stuff I've written, and on the other, it would look very different if I wrote it today. It was written long before Brexit was ever thought of so new readers might raise an eyebrow at my creating an EU level, antagonistic spy agency! Hand on heart, my only reason for doing so was trying to find something other than MI6 or the CIA to write about.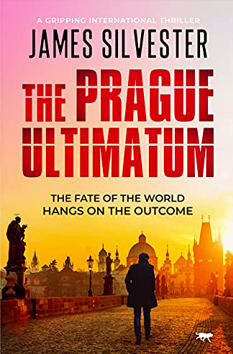 BH:  Finally, James, do you have any advice for fledgling authors?
JS:  The best advice I could give to anyone is to write for yourself first. Don't write what you think people want to see, just write from the heart, and that's the same in any genre. That doesn't mean you shouldn't accept criticism or listen to your editor, but you have to believe in the truth of what you do and what you're trying to say. In the same spirit, don't take too much notice of angry people on the internet, who get very passionate about head-swapping.
The last bit is something I sometimes struggle with, and that's not to judge yourself by the success of others. When other writers do well, it doesn't mean you're doing badly – there are many, many brilliant writers in the world and we're not always going to get the gigs and opportunities we want. Just stay true to your voice and support other writers whenever you can.
BH:  Good advice, the latter being a great example of the old adage 'comparison is the thief of joy' and something I have to remind myself of regularly.
James, thank you so much for chatting today, and revealing more about The Temporal Logbook III and your writing career to date.
Keen to read more? Lovers of Fan Fiction can visit:  Pencil Tip Publishing
To order any of James Silvester's novels, check out his author page at : Amazon.co.uk: James Silvester
Follow him on Twitter @JamesSilvester1 
or visit James' website: James Silvester Author