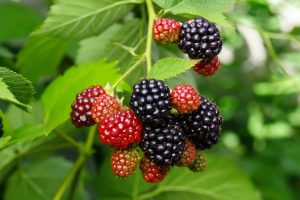 This morning, well before six, I open my eyes to an (almost) audible click. September has arrived.
Wonderful, mellow September; a treasured month when we can still enjoy the warmth of a gentle sun, yet overnight the light adopts a golden hue, and the earth becomes drenched in elegant new perfumes that delight our senses. In September, nature's bounty goes into overdrive. The heady scents of blackberry, elaeagnus and wild strawberries jostle in the hedgerows, competing with myriad fungi that burst through the soil so fast – stand still long enough and you'll see them growing at your feet.
Even the dry, pungent smell of rotting fallen fruit in the orchards and fields has its own allure – a sense of nature's goodness returning to the earth in its rightful and endless cycle.
But September isn't only for gardeners and nature lovers. For many of us, it brings a new energy and creativity – and a new resolve after the hazy, lethargy of summer. And, whether you're 7 or 57, the 'Back to School' mood can be a powerful thing; galvanising us – pushing us towards our goals, with gentle but firm hands, without the tired resignation or the hectoring tone that New Year brings.
From our house to yours, we wish you a happy and joyful September.
http://www.beverleyharvey.co.uk/wp-content/uploads/2016/09/blackberries.jpg
667
1000
Beverley Harvey
http://www.beverleyharvey.co.uk/wp-content/uploads/2020/09/white_logo.jpg
Beverley Harvey
2016-09-01 10:18:27
2020-09-03 09:08:15
September is a joyful month