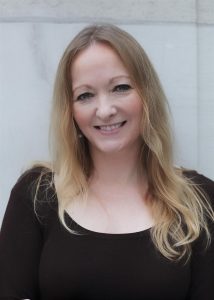 Cara Hunter is the author of the Sunday Times bestselling crime novels Close to Home and In the Dark, featuring DI Adam Fawley and his Oxford-based police team. Close to Home was a Richard and Judy Book Club pick, and Cara's novels have sold more than half a million copies worldwide. Cara's third novel, No Way Out, is out soon. Cara Hunter lives in Oxford, on a street not unlike those featured in her books.
Gripping, fast-paced and tense are just some of the adjectives that leap out of the many reviews garnered by Cara Hunter for her thrilling DI Adam Fawley police procedural series. Already a firm favourite in our house, the drama centres on DI Fawley and his Oxford-based police team. Cara's Debut, Close to Home, was a Richard and Judy Book Club pick, and her novels have sold more than half a million copies worldwide. I caught up with Cara ahead of the launch of No Way Out, (Penguin, Imprint: Viking, Publishing: 18/04/2019).
BH: Cara, many congratulations on the success of Close to Home and In the Dark. I've read and hugely enjoyed both novels and I'm excited about Book Three in the series No Way Out. You must be delighted with the reviews and the speed with which the series has caught fire.
CH : I'm a bit overwhelmed to be honest! It's been an amazing couple of years. It was about this time in 2017 that the great and unfailingly generous Ian Rankin was kind enough to give me a quote for the cover of Close to Home, and now I'm up alongside him in the short-list for Crime & Thriller book of the year in the British Book Awards. It's like a dream come true.
BH: Close to Home was your debut; can I take you back to your first forays into fiction. Where did the idea for the Fawley series come from and how long did it take you to write Close to Home?
CH: There's a nice story about that. My husband and I were on holiday in the Caribbean, and I was reading my usual stack of crime books. And each time I'd finish one (I read really fast – the legacy of doing English lit at university) I'd invariably chuck it on the sand and say 'It was good, but the ending was a bit disappointing'. And in the end he just turned to me and said 'Why don't you write one of those things yourself?'. And so I did! By the end of that holiday I had a synopsis, and it only took a few months to write – it was amazingly fast once I got going.
BH: Cara, you write about police procedure and the operations side with great authority and insight. Where does your inside track come from?
CH: When I had my first meeting with my (now) editor at Penguin, Katy Loftus, one of the first things she said was that the book felt so authentic I must have spent hours talking to actual police officers. At which point I laughed out loud and confessed I hadn't talked to anyone! All the research had been done online, or had seeped into my brain from all the crime I watch on TV. But I agreed with Katy that it was probably a good idea to check before we went live (!), and since then I've assembled a fantastic team of pro advisers, including a DI, a former forensic scientist, a QC, a doctor and a forensic psychiatrist. They read the first draft of each book, and they're also on hand in the early stages when I'm planning the story, in case there are any procedural or legal issues that are crucial to the plot. I've learned so much from them – and I'm sure the books are better as a result.
BH: In your books Oxford is more than just a setting; it's like another character or cast member, even. Can you talk about the relationship you have with the City?
CH: I came here as a student, and now I've returned, many years later, to live here. I think your university town always has a special place in your heart – it's like your second home. I certainly feel that way. And I set Close to Home only a few hundred yards from where I live – 'close to home' in every sense.
BH: No plot spoilers please, Cara – but what can readers expect from No Way Out?
CH: No Way Out returns, in many ways, to the territory of Close to Home. It's centred on an Oxford family, outwardly happy and perfectly 'normal', who are struck by an appalling tragedy in the opening pages, when their house is devastated by a fire. After that the book unfolds in two parallel strands – the police investigation led by DI Adam Fawley that moves forward in the present, and a series of flashbacks that take the reader into the family's past, and finally reveal what really happened. We also see more of Adam and his wife Alex, who love each other very much, but are struggling with a terrible fault-line in their relationship that threatens to tear them apart. I found writing those scenes really emotional.
BH: DI Fawley is very charismatic, and has great depth, including his own ghosts and tragedies: Who would you cast to play him in the TV series?
CH: I have the most immense soft spot for him! He's strong and intelligent but he also has his weak spots and his vulnerabilities. As for who would play him, I still can't decide. The person who I think looks most like him is actually Mark Carney (would you believe) the Governor of the Bank of England. Perhaps he could be tempted to a change of career!
BH: Now that would be a radical career change – although I'm sure Mark Carney has to act from time to time. Dare readers hope for a fourth book…and beyond?
CH: I'm in the final throes of work on 'Fawley Four', which is called All the Rage. And I really love this one. I'm contracted for five at the moment, so there'll definitely be one more after that, and hopefully more!
BH: Finally, Cara, what are your three top tips for fledgling authors at an early stage in their writing journey?
CH: The first is to just write. Like everything else, you'll get better at it the more you do it. So if that novel idea just isn't coming, or you get bogged down in a cul-de-sac, just put it aside and write something else. A short story, a blog post, anything. Just keep exercising that creative muscle. The second is to share what you're doing with other people. It's tempting to keep what you write to yourself, but if you want to be published there will come a time when you have to share it, and it's better to have got used to receiving feedback before you get to the stage of agents and publishers, who can be very direct (though, of course, for the right reasons). The last is to persevere. Writing is really tough. You spend a lot of time alone, it's hard work, and even when the book is done getting it published can feel like an uphill struggle. The important thing is to keep going. If you want it bad enough….
BH: Cara, thank you so much for making time to chat to me in the middle of your busy launch period. I wish you continued success with the Fawley Series – and can't wait to find out what happens next!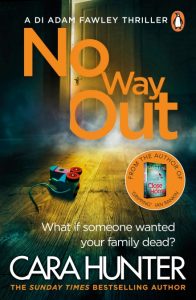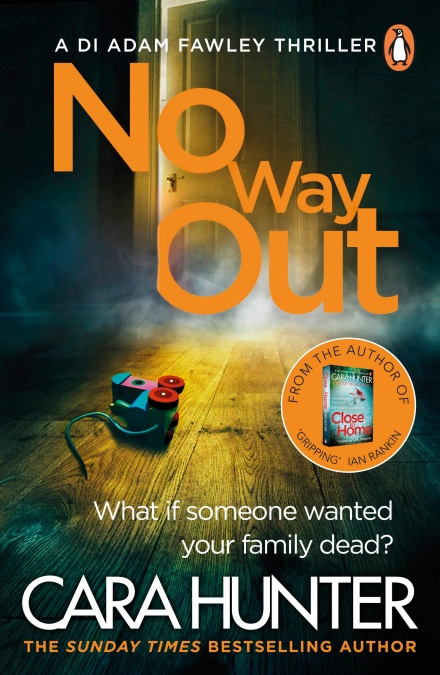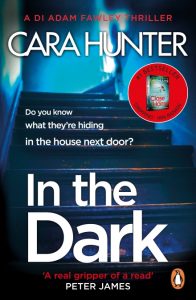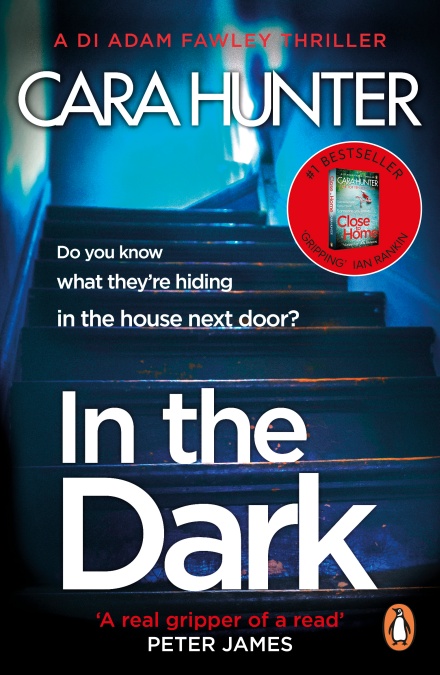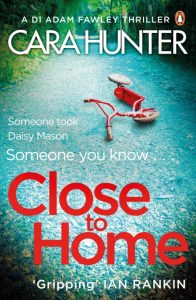 You can read more about Cara Hunter at :
https://www.penguin.co.uk/authors/130642/cara-hunter.html
https://www.amazon.co.uk/l/B077YKNJGN
You can also sign up to the new newsletter (just launched this week!) to get sneak previews, book recommendations, interviews with my pro team, and exclusive content https://www.penguin.co.uk/newsletters/carahunter/
http://www.beverleyharvey.co.uk/wp-content/uploads/2019/03/Author-Cara-Hunter.jpg
1681
1200
Beverley Harvey
http://www.beverleyharvey.co.uk/wp-content/uploads/2020/09/white_logo.jpg
Beverley Harvey
2019-03-26 15:24:35
2020-09-03 06:59:04
In conversation with writer
Cara Hunter