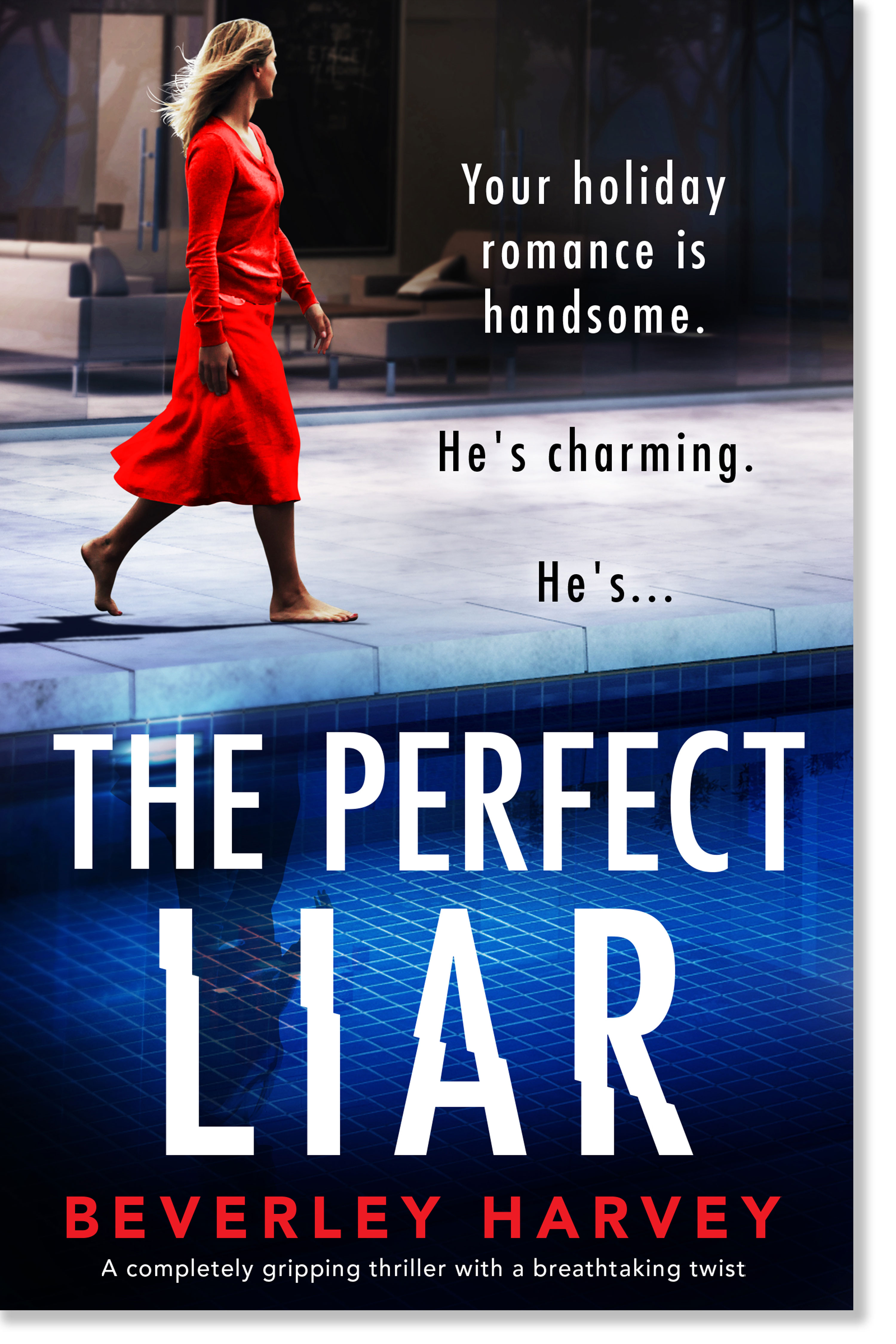 'Are you sure he's someone you can trust? We know nothing at all about him. Who is he, really?'
Susanne and her two best friends have been dreaming of a holiday. All of them need an escape. Especially Susanne, who is reeling from the news that her ex is getting remarried. They need the warm Tuscan sun, delicious Italian food and wine, and – most of all – the time to unwind with each other. What they get is Harry.
Handsome, charming and great company, Harry soon sweeps Susanne off her feet for a holiday fling. And why not? Except that everything he's told them is a lie.
Who is the man they've let into their house – who Susanne has let into her bed? They have no idea what Harry is capable of – what he's done to get this far, and what he's prepared to do to ensure he gets his way.
By the time they find out, it will be too late to stop their dream holiday becoming a nightmare.
An utterly addictive, page-turning thriller with a jaw-dropping twist. If you loved The Girlfriend, The Holiday and Something in the Water, you'll be completely gripped by The Perfect Liar.
I could not put this down – it's brilliant!
"All the essential ingredients of a fantastic thriller."


A top-notch thriller set in glorious Tuscany, complete with a triple-twist ending! Favoloso!
"…
the narrative builds to a nail-biting and super thrilling climax
…"

"Well, this is a thriller and a half. I started reading before bed which was a huge mistake. It completely hooks you in and you just keep wanting to know more. Very twisty and excellently written." [Source: NetGalley]


"I LOVED THIS BOOK! Kudos to Beverley Harvey – this is impeccably written and ticks every single box for a mystery junkie like me! [The author] virtually takes you on holiday, presenting you with the Italian dream, then turning it into a nightmare." [Source: NetGalley]


"Wow! I absolutely loved this book from the first page, it just pulls you in and doesn't let go! I really had to force myself to put it down at times but it was well worth the wait! And the ending was brilliant… I can't wait to see what else this author has to offer in the future. If I could give it more than 5 stars I would." [Source: Goodreads]


Great characters & a juicy storyline. Another gem from this author.
"Such a good book!! … fabulous twists & a most unexpected ending."


Wonderful!
"Absolutely sunk its teeth into me, and I could NOT put it down. You have to read this."


Source: all reviews on Amazon.co.uk unless otherwsise stated