But I can't stop dancing. Or smiling. I've known for a few weeks that my first novel is to be published next year by the awesome Urbane Publications, led by the inimitable Matthew Smith. I could not be more thrilled but keeping the news a secret has been a real challenge.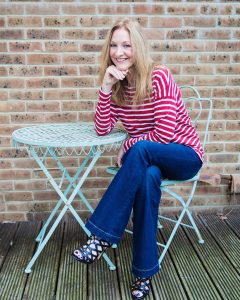 Finding a good home for Seeking Eden has not been easy. Last March I started looking for a literary agent, and wrote to nine or ten, pitching my novel which was then called 'Beginner's Guide to Burb Watching'. Within three months, I'd clocked up a few rejections – others simply ignored my efforts and never replied.
Next I paid a well-known heavy-hitting editor and critic to run her expert eyes over my partial manuscript. It was a sobering experience. Her unequivocal view was that the novel I had lovingly spent over a year crafting was un-publishable – at least via traditional routes. The reasons? I don't have enough space here, so comprehensive were her suggestions. But in brief, the setting was wrong, the age group of the cast, even more so; too many points of view (I had written from the perspective of four adults; two men, two women). Lastly, my child-free heroine was deemed unlikeable because of her indifference to kids and a lapse in judgement during a brief affair.
The only ray of hope in the whole sorry – but very detailed, conscientious and constructive report – were the words: "I'd like to assure you that you are a talented writer, with a smooth and lively writing style." Phew, well that's alright then!
I was devastated – nobody wants their work shredded – and I expect the bureau concerned would say that it was just a matter of making some revisions. But it was clear to me that if I rewrote the characters, the setting and the plot – nothing would be left of my original concept.
So I had a dilemma; whether to park my first novel and file it under 'apprenticeship' or to self-publish as so many of my wonderfully supportive twitter brethren are doing with great success already. It was during the process of researching how to self-publish that I found Urbane on Twitter; up to that point, I had not known a third way existed. I emailed Matthew Smith and not only did he not ignore me (as many had done ), he suggested meeting up. Our conversation was a big eye opener so when, a few weeks later, I discovered Matthew was speaking at Margate Bookie, I drove to the seaside to find out more.
I knew at once that Urbane was the right partner. Not only because Matthew Smith is down to earth and straight talking, but also because Urbane's authors are all huge fans of his, full of admiration and respect for their publisher.
Another two or three weeks passed before I received the news I'd been hoping for. I'm proud and chuffed to be an Urbane author and after working alone for so long in the freelance wilderness, it is great to be part of something so positive and committed.
But there is another side to this; after editor-lady's damning report, I had to decide whether I was prepared to be shoe-horned into existing genres and formulas (and there is nothing wrong in that – commercial success is the stuff of dreams), or whether to have the courage to walk a different path. As a keen reader, some of the books I have enjoyed the most have been just plain weird – and certainly don't fit into any chic-lit ideal of cloudless skies and happy endings.
With Urbane, talented new writers can flex their creativity, without being railroaded into the genre du jour. Originality is encouraged (not quashed) and there is a clear culture of mutual support among authors. Owner managed independents are the future of publishing – I only hope I have a future as a novelist. All will become clear – for now, I am happy and grateful to be given a chance to bring my book to life. At this stage, it would be greedy to ask for more.
http://www.beverleyharvey.co.uk/wp-content/uploads/2016/10/Bev-Harvey-015_SL_3.jpg
4574
3659
Beverley Harvey
http://www.beverleyharvey.co.uk/wp-content/uploads/2020/09/white_logo.jpg
Beverley Harvey
2016-10-03 10:02:13
2020-09-03 08:26:36
The jig is up...