If you're reading this in January, Happy New Year to you – I hope 2018 is the year your wishes come true. If you're reading this retrospectively, you've probably already broken most of your resolutions and have slipped seamlessly back into normality.
In our house, on January 1st, no sooner had we vacuumed up the pine needles and put the fairy lights back in the loft (which is always a huge relief), Mark and I sat down with a (soft) drink to talk about the coming year and our hopes for it. Neither of us go in for the 'give up smoking/drinking/ sugar' style resolution, although we do practise dry January, and a short-term embargo on cake and chocolate to off-set the Christmas binge that inevitably takes place every year – oh, and we don't smoke anyway. Nevertheless, there are things we both want to do differently in 2018 – subtle things, which will be life enhancing IF we manage to stick to them. I won't bore you with our domestic Wishlist; like everyone, we have our hopes and dreams, but for me, one very important resolution is to PROTECT MY WRITING TIME, which frequently gets sabotaged. And the worse thing is – I let this happen. Because something always seems to get in the way of me dashing out that sparkling new chapter and instead, I'm lucky if I can eek out 500 words in one hit. I am a slave to distractions.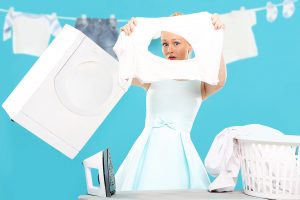 For example, we want to sell our house – so guess who gets to facilitate most of the various upgrades and improvements to make it more marketable – not to mention the frenzy of cleaning every time a potential buyer wants to look around. And yes, I willingly do all the cooking, food shopping, laundry and dog walking – because that is my role as I no longer work outside the house.
And do I decline when lovely friends invite me out for coffee/lunch/walks? I do not. Why? Because I am genetically incapable of saying NO THANK YOU – I MUST FINISH CHAPTER FORTY. Or, NO THANKS, I'M STRUGGLING WITH THE ACTIONS OF XYZ CHARACTER. And so off I go, to while away another hour or three, on another day when my novel does not progress.
So why do I find it so hard to focus on my second novel? My Debut, Seeking Eden, took a year to write, then a further six months to edit and polish. Number Two has already taken fifteen months to come up with a not-yet completed first draft.
My supportive and very patient publisher, Matthew at Urbane, may well be reading this. Sorry, boss. I am on it. So, the only New Year's resolution that counts this year is to PROTECT MY WRITING TIME. There, I've said it. Again, and on record. Pass me another slice of chocolate cake, someone…
http://www.beverleyharvey.co.uk/wp-content/uploads/2018/01/washer_woman.jpg
787
1181
Beverley Harvey
http://www.beverleyharvey.co.uk/wp-content/uploads/2020/09/white_logo.jpg
Beverley Harvey
2018-01-04 15:22:51
2020-09-03 07:20:08
Guard your writing time with your life