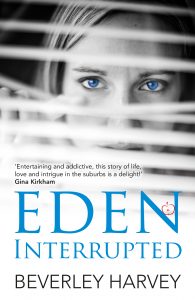 #Review: "Another beautifully crafted piece of life drama by the talented author of Seeking Eden. I'm in awe of this writer's ability to see into the minds of such a diverse cast…I loved every page. This is a compelling page turning read, a must to take on holiday."
Source: Waterstones  https://www.waterstones.com/books/reviews/isbn/9781912666386#review-121868
Happy Publication Day to me! Eden Interrupted finally launched today. It's been a long time coming. My publisher, Urbane, has had an incredibly busy year and I've been happy to wait my turn. Today the wait is over.
So how does it feel to unleash Book Two? Short, official answer; pretty cool, thanks. Longer view? A bit flat and somewhat of an anti-climax. This time there'll be no big launch party spent guzzling champagne with my beautiful friends and family; well, you only write your debut once…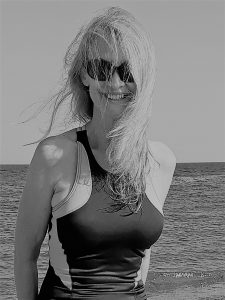 It's nerve wracking, too. Will anyone like it? Will anyone review it? Will anyone even read the darn thing?! There are no guarantees, except that it's out there in the ether now, and I feel as naked as a bare lady on a nudist beach – but more about my holidays later.
So what can readers expect of Eden Interrupted? First things first: it's the sequel to Seeking Eden so readers will have a better experience if they've read the latter. That said, it makes perfect sense as a standalone novel – but possibly without the depth in some storylines.
There are several familiar faces, but – plot spoiler alert – not everyone from Seeking Eden makes it across to Eden Interrupted. In addition, there are plenty of exciting new characters on the block; like Chloe, a forty-something divorced mum, with an angst-ridden teenage son. Poor Chloe is trying to juggle a new business, a new house and a new relationship – never mind Jake's grand scale teenage meltdowns.
At the other end of the village, we meet Nigel and Rosemary Bradshaw, and their six year old daughter Iris. But there's more to this family than meets the eye.
At least we can rely on Ben and Lisa for some light relief…can't we? Just don't mention the M word to Lisa…
Finally, Martin and Jan take the plunge and move to Eden Hill after a dramatic life event forces their hands – but as is usually the case, it's not all plain sailing for them either.
To all the people who have pre-ordered the book – and to those yet to be persuaded, thank you from the bottom of my heart. I hope you enjoy it as much as readers loved Seeking Eden. And if Eden Interrupted isn't quite your bag, tell me (seriously, get in touch), but if it is, tell everybody and please consider leaving a review on Amazon, however brief.
Thank you to all the kind people who have supported me throughout the writing of both books; you know who you are – and I'll never forget it.
Happy Reading… xx
http://www.beverleyharvey.co.uk/wp-content/uploads/2019/06/Eden_Interrupted_Final-Front_Cover.jpg
2350
1524
Beverley Harvey
http://www.beverleyharvey.co.uk/wp-content/uploads/2020/09/white_logo.jpg
Beverley Harvey
2019-06-05 18:16:14
2020-09-03 06:55:58
Eden Interrupted: the wait is over