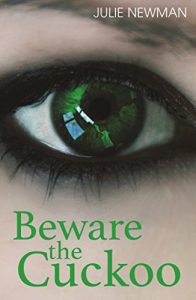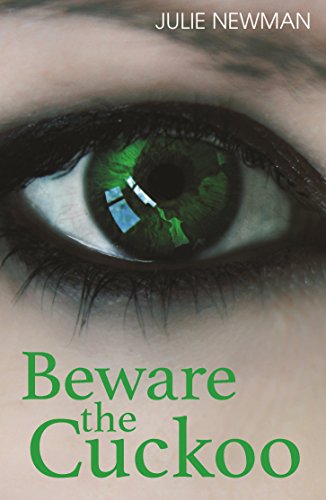 Blurb: They were reunited at his funeral, school friends with a shared past. A past that is anything but straightforward. A past that harbours secrets and untruths.
Karen has a seemingly perfect life. An adoring husband, two wonderful children and a beautiful home. She has all she has ever wanted, living the dream. She also has a secret.
Sandra's once perfect life is rapidly unravelling. The man who meant everything to her had a dark side and her business is failing. To get her life back on track she needs to reclaim what is rightfully hers. She knows the secret.
As the past meets the present, truths are revealed – and both women understand the true cost of betrayal.
Review : In this dark thriller, Julie Newman skilfully weaves a tale of intrigue and suspense. The narrative spans several decades, mainly the recent past and the seventies, and the key characters are three schoolgirls and one sinister and wealthy businessman.
Overall, 'Beware the Cuckoo' is the story of one woman's struggle to outrun a lifetime of misery and abuse at the hands of not only a male perpetrator but a bullying and monstrous woman. To say much more would spoil the plot, but at the mid-way point, there's a subtle shift in tone as we focus more on the recent past and themes of blackmail, financial skulduggery and revenge smoulder throughout the action.
I found the character of Karen terribly sad and her story a tough read in places, particularly some of the detailed descriptions of her abuse at the hands of Bill.  There are no laughs in this book, but if you like a twisty and unpredictable read, you'll get much out of this novel and I'm looking forward to reading other novels by Ms Newman.
Beware the Cuckoo – OUT NOW
https://www.amazon.co.uk/Beware-Cuckoo-Julie-Newman/dp/1911129910/
Watch this space for exciting news of Julie's forthcoming release 'Cast No Shadow' published by Urbane on 26th September 2019
*
http://www.beverleyharvey.co.uk/wp-content/uploads/2019/08/41sQmAJy-ZL1.jpg
500
326
Beverley Harvey
http://www.beverleyharvey.co.uk/wp-content/uploads/2020/09/white_logo.jpg
Beverley Harvey
2019-08-12 10:48:19
2020-09-03 06:53:34
Book Review : Beware the Cuckoo by Julie Newman