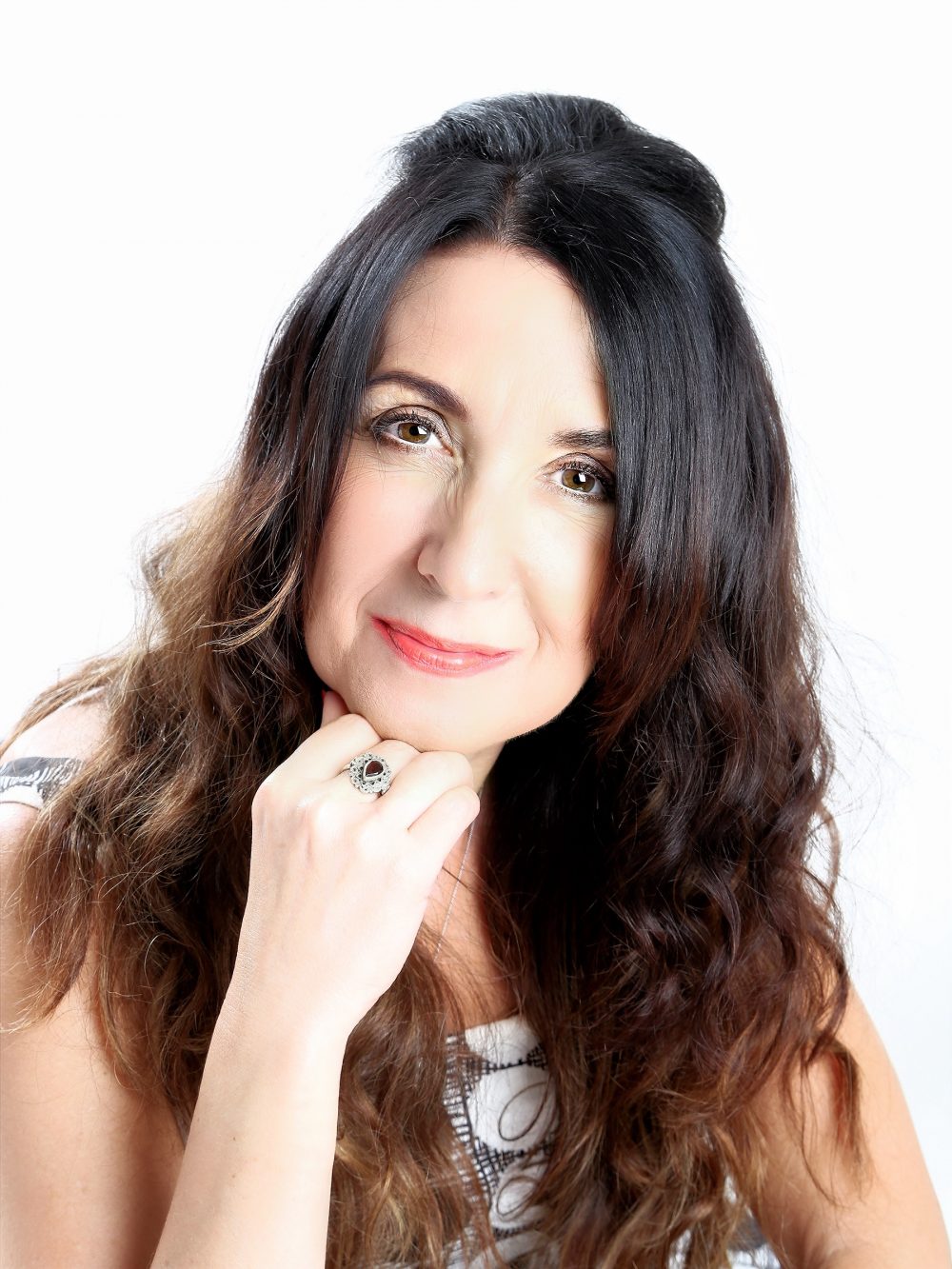 Eva Jordan was born in Kent but has lived most of her life in a small Cambridgeshire town. She describes herself as a lover of words, books, travel, and chocolate, and is also partial to the odd glass or two of wine. Eva is both a mum and stepmum to four adult children, all of which have provided her with some of the inspiration behind her three novels, 183 Times A Year, All The Colours In Between, and Time Will Tell– which take a delightfully funny, but sometimes tragic and poignant look at contemporary family life. Her career has been varied including working within the library service and at a women's refuge. She also writes a monthly column for her local lifestyle magazine The Fens. However, storytelling through the art of writing is her passion.
Modern, witty and relatable are three words that capture Eva Jordan's glorious writing style. Eva has written two bestselling novels to date: 183 Times A Year and All the Colours In Between, and is due to release Book Three in the series about Lizzie, Cassie, Connor and the rest of the Lemalf family, and I for one can't wait to read the next instalment. I caught up with Eva ahead of next month's launch of Time Will Tell.
BH: Eva, congratulations on the success of 183 Times A Year and All the Colours In Between. The reviews are amazing, you must be delighted.
EJ: Hi Bev, thanks for chatting with me and yes, thank you, I've had some wonderful reviews for both books. I'm really grateful when people take the time to read and review my books; it's an amazing feeling to know your words have touched someone, whether it's moving them to tears, making them laugh, or simply making the reader feel as though they are not alone in their struggles with life. I'm happy to read the less complimentary reviews, too, especially if the criticism is constructive, as sometimes it confirms the tiny nagging doubts tucked away at the back of my mind and I can learn from them. At other times I simply have to concede that my story just wasn't for that particular reader.
BH: 183 Times a Year was your debut novel; had you always wanted to write fiction? In brief, how did it happen for you?
EJ: My journey to becoming a published author has not been an easy one and although I always knew I wanted to be a writer, it didn't come about quite as I'd imagined. I dabbled a bit when I was younger, had a few poems and short stories published. However, limited opportunities, inexperience, and bad life choices all held me back, as did a lack of belief in myself. Then came marriage, quickly followed by two beautiful children followed by divorce. That was my "Nodus Tollens" moment. I love this phrase, coined by John Koenig from his Dictionary of Obscure Sorrows, it means "the realisation that the plot of your life doesn't make sense to you anymore."
Divorce was both difficult and unpleasant and financially life became very tough. My children were very young then, so I had to take jobs that fitted in around them – school holidays were an absolute nightmare; most of the money I earned went on childcare. I decided I wanted a different, better life, especially for my children. So, with the help of my parents (who babysat), I went back to college during the evenings. I studied English, History, Sociology, and Psychology for two years then applied to study for a BA Hons Degree in English and History. It was a full-time course over three years, and it wasn't easy to find work that fitted in around the children and my degree. In 2009 I graduated with a BA Honours Degree in English and History and gained a first for my history dissertation, which was a study of civilian morale during the London Blitz of WWII. I felt immensely proud, as did my children and parents. After finishing my degree, I began working for the library service. By then I'd met and moved in with someone new who also had children, and ours became a blended family. During my spare time I started to pen my first novel – a thriller come love story based in 1960s London. However, trying to navigate my new life as a working parent and stepparent was both fraught and outrageously funny at times. I often felt like pulling my hair out and soon realised that there are many people enjoying but struggling with the same daily problems I was experiencing; a seed for a story was sown. I continued working on the novel I'd started but another story was calling me, so I abandoned that one and started writing what became my debut novel, 183 Times A Year. I self-published it as an ebook but several months later it was picked up and published as a paperback with Urbane publications, also responsible for publishing my second and third novels.
BH: What are the key themes of the two novels, Eva?
EJ: 183 Times A Year is an exploration of domestic love, hate, strength and friendship set amongst the thorny realities of today's divided and extended families. Initially it was the women in my life, including my mother, daughters and good friends who inspired me to write my debut, and they continued to inspire my second novel, as did the idea of modern family life in general, whether it's the one you start out with, or the one you gain along the way. All The Colours In Between is a tale of love and loss, of friendships and betrayals, and coming of age, with a liberal sprinkling of humour.
BH: Your writing is very character led – which member of your 'cast' came to you first?
EJ: Two members of my cast came first, Lizzie the exasperated mother of her somewhat dysfunctional family, and Cassie, her angst-ridden teenage daughter.
BH: You're a busy mum, what does your writing routine consist of?
EJ: It was a little erratic last year due to the health problems of both family members and myself. I've also been back and forth to London as my daughter is currently attending university there. My other half runs his own business consultancy and while he spends most of the week travelling, I'm at home doing the paperwork for the company, and fitting writing in between. I like peace and quiet when I write so I aim for at least a couple of hours each morning, but if that's not possible I'll fit it in when I can. I used to have a writing goal of 2000 words a day, but as 2018 was particularly difficult, often I wasn't hitting my target, which made me feel a bit low, the focus tending to be more on what I wasn't achieving rather than what I was. So, I decided to look at things differently, have a better positive mental attitude, and now I'm happy if I manage to write every day, whether it's 500 words or 5000! Having said that, I'd got behind with my third novel and have been working up to sixteen hours a day to catch up – I even worked through the holidays.
BH: Your books are very contemporary; do you think it's important for authors to reflect modern life as it is today?
EJ: Yes, it's very important for everyone, not just authors, to reflect on modern life, including family and social values, what we are destroying/contributing to our environment, plus the impact of social media and modern technology on our everyday lives. We have more means now than ever to communicate with each other but in some ways we talk less. It's also easy to focus on what we don't have, too, but as my third novel – which steps back in time to the 1960s – shows, life has changed dramatically in the last fifty years or so. Generally, people have more in the way of material possessions than say, my dad did (who was born in the 1940s) growing up as a boy and a young man, but I'm not sure we are any happier for it.
BH: So, what can readers expect from Time Will Tell?
EJ: Time Will Tell is the third and final story concerning Lizzie Lemalf and her madcap family. There are, like the previous two novels, some humorous moments, however, there are some very dark ones too. After the death of a much-loved family member, Lizzie is struggling with life. She is also doing her best to keep her family together, especially as the recent death of a well-known celebrity has them all in a spin. The police suspect foul play; Lizzie and other family members suspect one another, which sets Lizzie on a journey to look for answers, only to find herself being dragged back to 1960's London, and the former life of her father, that up until now she has never been privy to. Every family has its secrets. However, they also say the past comes back to haunt you. Surely the truth will out? Maybe, but only time will tell…
BH: Thank you so much for chatting to me today, Eva. I've loved the series so far and can't wait for the next book.
Time Will Tell will be published by Urbane on 14th February 2019 and is available to pre-order on Amazon https://www.amazon.co.uk/Time-Will-Tell-Eva-Jordan/dp/1911583948/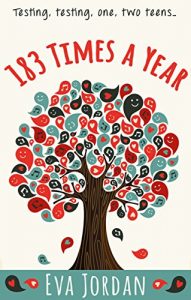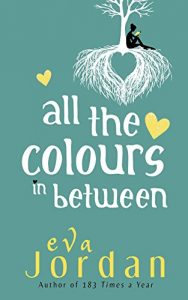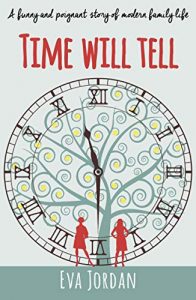 More about Eva :
Website: https://evajordanwriter.com/
Twitter: @evajordanwriter
Facebook: https://www.facebook.com/EvaJordanWriter/
Instagram: evajordanwriter